Antonis Pinotsis
Associate Asset Management
---
Give us a brief overview of your role.
I joined GSI in February 2021 as the Asset Manager responsible for the solar and combined heat and power (CHP) portfolios. In my first year at GSI, I concentrated on technical asset management and optimization, conducting site visits with our operations and maintenance teams and focusing on asset performance, including some repowering projects. Eventually, my role evolved into financial, technical, and compliance asset management. My primary goal is to ensure that we meet our yearly financial and contractual commitments, establish strong relationships with our off-takers, and increase value for our shareholders.
What is the most memorable moment you have had working for GSI?
The most memorable moment was the day I met my new colleagues following the Saturn Power acquisition. I traveled for the first time to Canadian Office at the end of April to meet everyone. It was fascinating to explore the new city and see the office. Not only was it very exciting to meet my new colleagues, but it was also exciting for GSI's expansion into new horizons. It was also a moment to reflect on the great work that both teams put in over the past year to take the acquisition to the finish line.
What led you to a career in asset management, and more specifically in the renewables sector?
During my master's degree program in Mechanical Engineering, I focused on Energy Systems. I completed five courses related to energy and infrastructure that introduced me to the industry and its terminology. One of the courses was specifically about Solar Energy, and after finishing it, I conducted a research project in the professor's lab. By the time I graduated, I knew that I wanted to pursue a career in the Renewable Energy industry.
Tell us one interesting fact about yourself that your colleagues might not know.
I have spent my summer taking sailing courses on the Hudson River, and it has been an enjoyable experience. I have recently received certification, and during the test, we encountered a storm which taught me how to adapt to more challenging weather conditions.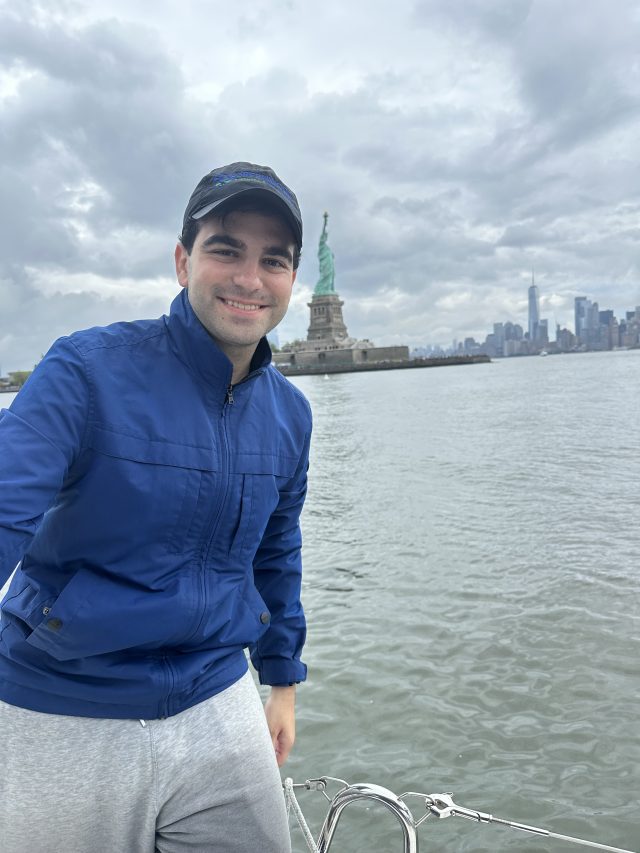 What do you enjoy most about living in New York City?
I like the diversity of New York City; there are so many options for recreational activities, universities, museums, restaurants, and parks. It's a city with millions of people, and everyone has a different story. The possibilities are endless, and that's why it's the city of opportunity.
How do you relax outside of work?
I usually go to Central Park and hang out with friends there. I also really enjoy swimming and wall climbing; I try to do these activities a couple of times a week when I'm not very busy.
What is one thing you'd like to cross off your bucket list?
I would like to travel across the Mediterranean and try all the different cuisines each destination offers.
What is a personal accomplishment that you are proud of?
In 2014, I volunteered at the Doctors Without Borders fundraising department in Athens, Greece, and we managed to meet the fundraising goal at the end of the year. That was a great achievement for me.
Rapid Fire Favourites
Movie: The Martian
Musician(s): The Rolling Stones
Restaurant (City): Raoul's (New York City)
Food: Fish
City: Athens, Greece
Adam Branovan
Analyst
---
Give us a brief overview of your role.
I started at GSI in May of 2022 as a financial analyst. Broadly, my job is to drive the financial modeling behind a lot of the development and investment decisions. That applies throughout the development or operating process, such as the early stages, where we're trying to evaluate new projects and markets based on early research and experience in similar markets. I also provide support in the later stages, where we already have a lot of information about a particular project, and we need to determine the next steps in the development process. On that end, I also help with preparing items to facilitate lending or tax equity.
What is the most memorable moment you have had working here?
The day the acquisition of Saturn Power closed was probably the busiest and most memorable. Everyone was wearing a bunch of hats because we all had our normal day-to-day work to do on top of all the last-minute work that goes into finalizing documentation and wrapping up the acquisition. And then, on my end, part of my responsibility was facilitating the press release and website changes, which was new for me. So, I think the most memorable moment was when that finally closed, and then we could all put the laptops away and relax for a moment.
What led you to a career in finance, and more specifically in the renewables sector?
I had taken a couple of classes that I really liked in college that led me in that direction. I took a class called impact investing, a type of niche investment industry where you're focused on investing in companies with a particular social or environmental impact. I really enjoyed this and found it interesting. The class was unique in that we were able to act as Angel Investors to invest part of the college's endowment in environment focuses companies. I really liked that process and the marrying of the financial and environmental analysis. After college, I started working at a real estate investment company, which was my first exposure to project finance. And then, when I saw this opportunity, I thought it was a really good way to combine the infrastructure finance part with my interests in renewables.
Tell us one interesting fact about yourself that your colleagues might not know.
I've been learning to play guitar for the last year, and I've really been enjoying it. I'm mostly teaching myself, but I have a couple of friends who help me out with it. Generally, I just find a few songs that I like listening to and look up the chords for them and try to figure it out from there.
What is the main thing that you would like to cross off your bucket list?
Heli-skiing is a big one on my bucket list. It's basically skiing in a remote, backcountry area where you have to get helicoptered in. That's a big dream for me, for sure.
How do you relax outside of work?
I have a few hobbies I like to do in my free time, like playing guitar or playing chess in the park – I do that a couple of times a week. I also have quite a few friends who live really close by too, so I hang out with them a lot.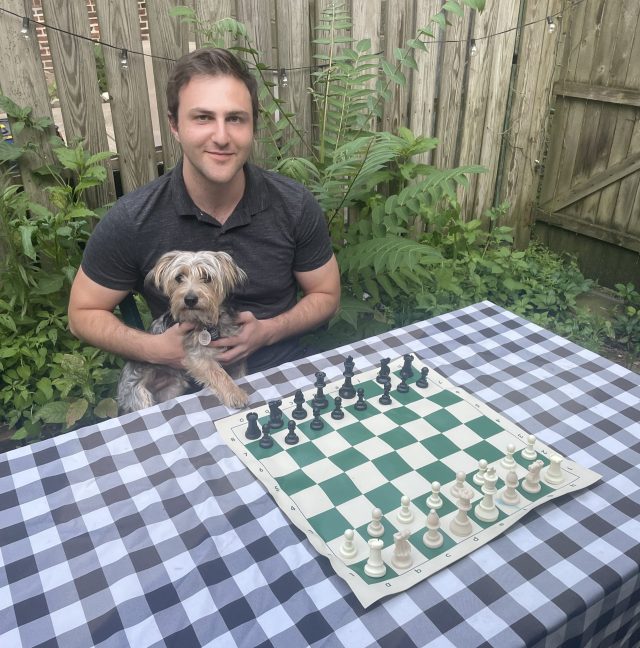 What is a personal accomplishment that you are really proud of?
My friend and I started a ski club at my college, where we convinced the school to give us funding so that we could set up ski trips and lessons for beginners who had never skied before.
Rapid Fire Favourites
Movie: Spider-man: Into the Spider-Verse
Book: Ender's Game by Orson Scott Card
Musician: Hozier
Restaurant (City): Suraya (Philadelphia)
Food: Bagels
City: Melbourne, Australia
Parth Sheta
Energy Storage Engineer
---
Give us a brief overview of your role.
I joined the organization two years ago as an energy storage engineer. My main role involves designing for both solar and storage projects. The design incorporates transformer size, cable size, and many other components. I deal with the interconnection applications for various states from the submission stage up until we receive the cost estimate. On certain projects, I assist with commissioning relays, and I often help with maintenance in terms of engineering support.
What led you to a career in Engineering, and more specifically in the renewables sector?
I was always interested in engineering, so I studied electrical engineering in college. It was a simple decision for me – engineering is what I know. In terms of the renewables sector, my last job involved designing parts and conducting arc flash studies. One project brought to our company was the design of a rooftop solar system for one of the sites. I found this really interesting and was fascinated by working on solar sites. After this, I began looking for another job opportunity at companies within the solar or renewables sector.
Tell us one interesting fact about yourself that your colleagues might not know.
I'm a big foodie; I don't think many people know that about me. My favourite spots to go to are probably Mexican joints. Thankfully my wife is an amazing cook because I don't cook much.
What is the main thing that you would like to cross off your bucket list?
I want to go skydiving. About a year and a half ago, I went bungee jumping, and I feel like skydiving would be more challenging. I wasn't scared of heights at all before I went bungee jumping, but now I'm a little more scared, but that's what makes it so much more fascinating. Maybe one time, when I go home to India, I'll visit Dubai and go skydiving.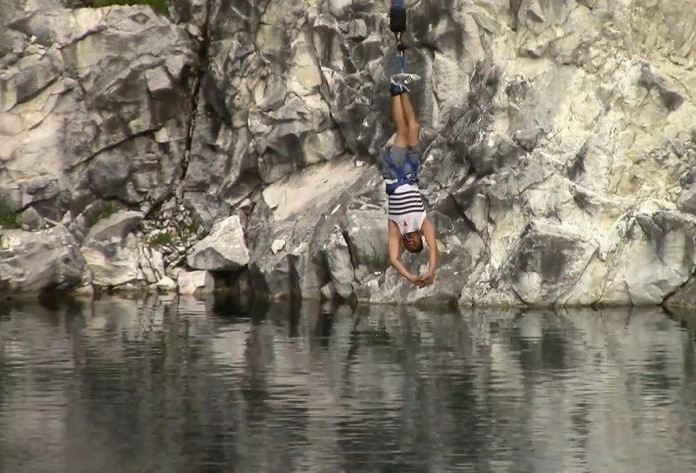 What is your favorite way to spend your free time?
I like to spend my free time with my family and friends, just hanging out with good conversation and a glass of beer. I love to listen to music as well; I'm a big fan of Bollywood music. I like A.R. Rahman – he's an artist from the movie Slumdog Millionaire. I also love sports. I play cricket, volleyball, badminton, table tennis, and sometimes basketball. I like to play any sport and try new ones. I haven't had any training or been on official teams, but I do sports often in my free time.
What is a movie that you never get tired of rewatching?
One of the movies I recently watched was An Unfinished Life with Morgan Freeman and Jennifer Lopez. It was a bit slow, but I liked how heartfelt it was; I like movies with strong emotional connections. Interstellar is also a great movie. I typically rewatch comedies like We're the Millers when they come on TV because those are ones you can never get bored with.
If you could only get delivery or takeout from one local restaurant for the next 3 months, what spot and meal are you picking?
Maybe gnocchi from Scaddabush. I really love it with pesto.
X-Caliber Rural Capital ("XRC") and L'Anse Warden Electric Company ("LWEC"), a subsidiary of Greenwood Sustainable Infrastructure ("GSI"), have closed on a refinancing for LWEC's biomass power plant located in Michigan's Upper Peninsula ("UP").
This refinancing, in part backed by the USDA's Business & Industry ("B&I") loan program, enabled LWEC to refinance short-term financing, which was utilized for various capital improvements and investments to the plant.
In addition to providing a competitive long-term financing solution, the transaction will enable a continued positive impact on the UP's rural community economy.
LWEC's biomass plant will continue to provide reliable baseload power to the UP's grid and support the region's energy infrastructure. This is all made possible through the experience, dedication, and expertise of the local workforce.
Working with XRC has allowed LWEC to access financing with impact – an effective solution for the good of the community, including local job creation and retention.
X-Caliber Rural Capital's B&I program supports many rural business development projects, including business expansion, business acquisition, equipment purchases and installation, and working capital.
This transaction outlines how USDA programs support job retention and creation in rural communities nationwide.
LWEC's commitment to providing renewable energy throughout our community and region remains steadfast, and this collaboration with XRC will further strengthen that commitment for the foreseeable future.  LWEC and GSI are thankful for XRC's partnership and advocacy and look forward to working with them in the years ahead.
Greenwood Sustainable Infrastructure (GSI), the North American renewable energy subsidiary of Libra Group, is officially announcing its Canadian Office location. This is part of the recent strategic acquisition of Saturn Power, including their roster of seasoned developers and their solar and battery development pipeline.
The office, located in the picturesque community of Baden, which is part of Waterloo Region, Canada's renowned technology epicenter, will host a number of GSI team members and will serve as an ongoing hub of development for their North American operations.
"As we continue to expand its reach throughout North America, enhancing our Canadian presence will enable GSI's team to increase its capabilities in developing essential renewable energy projects in this burgeoning market." said Mazen Turk, GSI's Chief Executive Officer. "Establishing a Canadian office is the first step in what promises to be a period of growth and progress over the coming weeks and months for GSI, as we strive towards our strategic goal of growing GSI's renewable energy pipeline in North America."